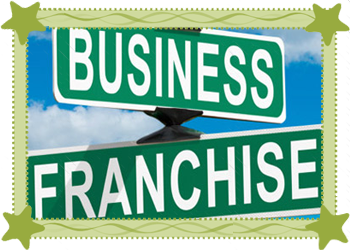 VSS Educational Services Private Limited
has launched GENIUS KIDS pre-schools & day care centre for kids in the age group of one-and-a-half to five-and-a-half years and Genius Kids School-The primary school for kids in the age group of five-and-half-years to ten years.
The pre-school and primary school, GENIUS KIDS, has been launched successfully at Kolkata, West Bengal.
VSS educational Services Private Limited today manages Genius Kids (Pre School and Primary School), The Corporates, Knowledge Forum, Genius Institute of Teachers Training and Genius Business School offices in India with its team consisting of experienced veterans from the academia, administration, sports, media and industries. Genius Kids (Pre- School and Primary School) is crafted by India's one of the most reputed educational group (VSS Educational Services Private Limited), having a team of experts and eminent persons to cater holistic education to kids.
With increasing demand in proper Pre-School training, Genius Kids centers are developed after extensive research on Child psychology with scientific curriculum to facilitate all round Child grooming.
We are looking for franchisees/business partners at different locations in the country to run GENIUS KIDS centres. The Franchisees will essentially be entrepreneurs running GENIUS KIDS preschool centres under the guidance of VSS Educational Services Private Limited - using the GENIUS KIDS brand names, GENIUS KIDS material and the formidable expertise developed by the team of VSS Educational Services Private Limited, having experience over a period of 24 years.
Genius Kids (Pre School and Primary School), GENIUS KIDS DAY CARE & GENIUS INSTITUTE OF TEACHERS TRAINING is looking for franchisees for all prominent locations accross India.
Franchises would be entered into for a location (or multiple locations) in a state/city, based on the handling capability of the franchisee. In case you are interested in any place of your , please specify the place in your Franchise application Form.
Classes Offered
Play Group
Nursery
KG
I to V
DAY CARE CENTRE
ACTIVITIES & ENRICHMENT CENTRE
TEACHERS TRAINING CENTRE.
What are we looking for in our franchisee?
Person looking out to start off on his own or already in his own business - and with a basic interest in and aptitude for education.
A lot of drive, passion and a burning desire to make it big.
Ready to invest Rs.10 to Rs.20 Lakhs (Depending upon the city/location of proposed Centre).
Commitment towards Quality delivery of the services and interest in the future of the students through creation of local awareness and opportunities.
High personal involvement in the Genius Kids Centre and its day to day running.
Exclusive premise for Centre (own/rented/ lease –Minimum 2000 + sq feet - 3500 Sq.ft) with all necessary infrastructure. Preferrably Ground floor with Open space.
All necessary investments required for local advertising and promotional Activities.
Ensure flow of working capital for smooth operation.
Willingness to recruit the required number of personnel for running the academy.
Recruit and retain Faculty / Visiting Faculty / Trainers as per Genius Kids Centre guidelines.
Generate local enquiries through local advertisements and local campaigns.
What do we offer to our franchisee?
The right to use the well-known VSS Educational Services Private Limited brand name – GENIUS KIDS for Pre-school/ Primary School.
Assistance in establishing the School.
All Process Manuals required for setting-up and smooth functioning of the Academy.
Complete exposure to our training methodology and curriculum.
Training Tool Set (TTS).
Manpower Selection and Training Support.
Complete course material will be provided with necessary modifications required from time to time (including detailed time table, support sheets and worksheets for the entire academic year).
Logistic Support.
Placement Coordination Support ( For admission in reputed high schools).
Marketing Support- Guidance in marketing and promoting the pre-school.
Collateral designs (Advertisement, Banners, Hoardings, Posters, Leaflets, Brochures & other promotional materials) in a CD.
Performance Support.
Our TOTAL commitment to you and your kids.
Genius Kids Infrastructure/Environment
Excellent model of infrastructure at low level of investment–no need to invest huge sums of money.
Genius Kids Curriculum & Methodology
A comprehensively designed curriculum and scientific methodology which is child friendly and makes learning fun.
Genius Kids Support Team
A group of well experienced people to guide you on the academic and marketing fronts. Regular training for the franchisee team/staff would be arranged. We strongly believe that our growth comes from the growth of our franchisee centers.
Contact Us
If you have the basic interest and the desire, then do get back to us immediately by filling up the Primary application Form or e-mail us at franchise@geniuskidsindia.com or Call: 09903085642 or visit: www.geniuskidsindia.com.